Power Studio version 1.19.4
Thu, 04 Aug
A new version of Power Studio has been released. It adds undo functionality to the Mix Editor, time remaining and intro count down to the Cart players and more... It is highly recommended all Power Studio users upgrade to version 1.19.4, which can be found on the download-page.
This new release contains the following new features: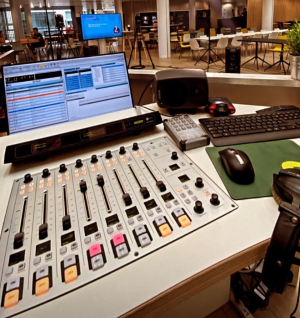 Carts
The time display of the Cart player can now be configured to display time Elapsed, time Remaining and counting down Intros.
When updating a Track, it is now updated when it is currently loaded in the Carts player. (Analogue to Tracks in the playlist.)
Mix editor
Added Undo functionality to the Mix editor screen.
Improved what tracks are automatically loaded in the Mix Editor (when navigating to the previous/next segue or opening the Mix Editor without selecting multiple tracks) to better support insert-items in the playlist.
Changed the Open Mix Editor button functionality, to now always send the selection of the top most playlist screen (or the currently selected playlist screen, which would also be the top most) to the Mix Editor.
Item Download plugin
Added fix for invalid DateTime formats in podcast RSS feeds
Improved filename and -extension detection in HTTP / Podcast downloads.